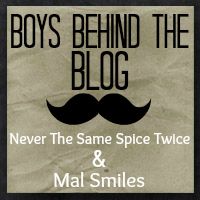 Its that time again for Boys Behind the Blog!
This month's questions are ranging from Valentine's, winter, and where all the guys would find it most ideal to live!
So now let's hear from Tyler!
1. If you could live anywhere, where would you live?
I would live in Colorado in the mountains.
Snow, because its beautiful outside and I like looking at it more than I like playing in it. I can drink my coffee, look outside, and enjoy it!
Well, you're in luck for this year, honey, because its been the snowiest winter I can ever remember! Welcome to the land of Oklahoma, with winters of snow.
Tyler and I built our very own igloo during the Snowpocalypse in 2011!
He even walked 1.3 miles in the blizzard just to spend time with me over the snow days! He's so sweet! :)
3. What Winter Olympic sport would you rock at?
Skiing, because I've gone skiing since I was around 5 when we'd go up to Colorado to visit my grandparents when they used to live there. We went to Arapaho Basin the most often.
4. You're cooking a romantic dinner- what is your go-to dish?
Steak, baked potato, and salad.
This sounds the same as your preferred last meal in life and it also sounds the same as the meal you'd choose if you could only eat one thing for the rest of your life. (Yes, we've had these same conversations multiple times).
5. Fill in the blank: This year, I gave (your wife/girlfriend/fiance's name) a ____________________ for Valentine's Day?
I gave Saxon a surprise for Valentine's Day.
<3 He actually answered this question before Valentine's Day, hence the secrecy. He had planned to take me ice skating, but we had to change our plans last minute because my hamstring felt sore and I didn't want to bother it with skating. But we had a great night just being together, and Tyler cooked me a yummny dinner with bacon wrapped chicken and fancy mac and cheese! :)

Hope everyone had a great Valentine's Day! What did you do?